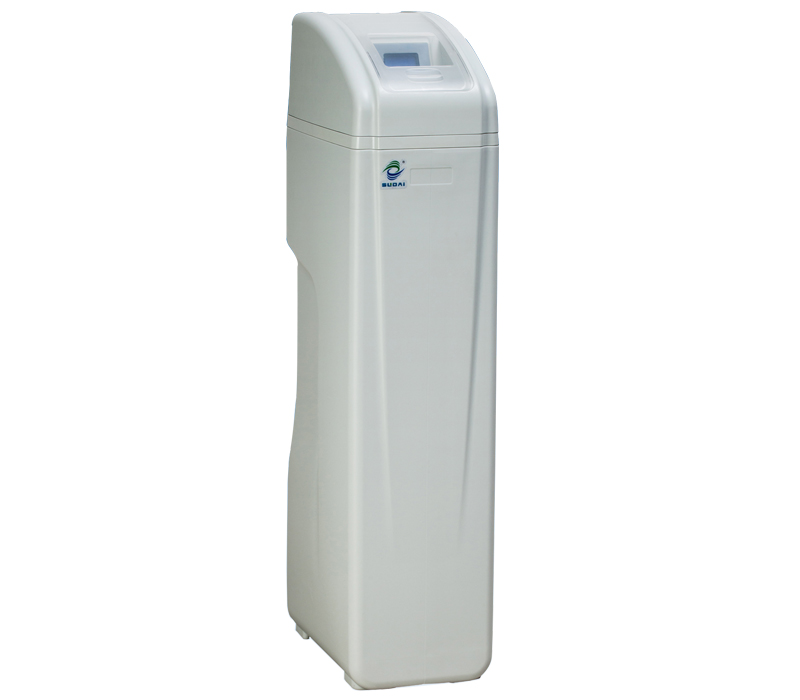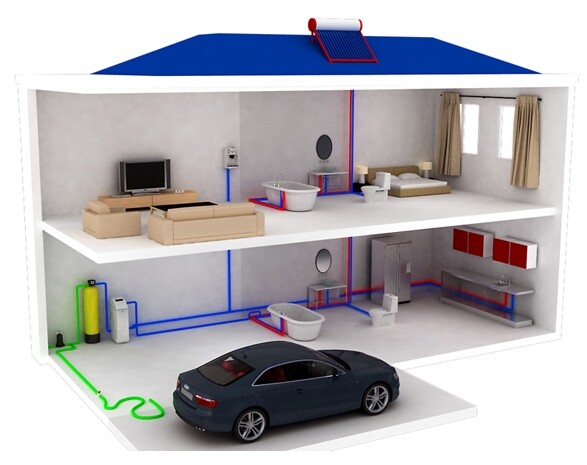 Household central water softener is an Affordable water softener developed according to the international prevailing ion exchange technology , the basic function is
Tap water ooes into the water softener, and doing the ion exchange reaction with ion exchange resin inside the water softener,which stops the calcium and magnesium hardness ions and some heavy metal ions within the softener, at the same time retains part of trace elements for human, and makes the water softening.
And due to the effect of filtering of the ion exchange resin layer, the suspended solids, colloid and other organic compounds in the water can be filtered to produce the healthy soft water.
soft water:
with less or no have the Solubility calcium and magnesium water. it is not easily to creat the scum with soap , hard water is opposite
water softener is a kind machine that can Remove the thermonatrite. it is using the Ion exchange principle, to solve the family water problems, which can reach the remove rate at 90%
Description
| | |
| --- | --- |
| Model | SRRS-1000C |
| control mold | AUTO |
| MAX OUTPUT FLOW①: | 1500L/H |
| INLET WATER PORT: | 3/4″M(outside) |
| resion: | 11L |
| soft water capcity②: | 5.0 ㎡ |
| output hardness: | ≤0.6mmol/L |
| power | input AC100~240V/50~60Hz outputDC12V、1.5A |
| operation pressure: | 0.15~0.6Mpa |
| temperature: | 5℃~38℃ |
| size: | 440×260×1090mm |
| using | family 2~3people, apartment mini or miduim |
① the water pressure difference at the Max water flow: 0.3Mpa,teh real water flow will be different by the different operation pressure;
② the constant soft water volumn is measure at input water hardness at 150mg/L,。the real water capacity will be different by the hardness
characteriti:
◆Automatic control valve core, LCD (En) Panel ,easy to see
◆Microcomputer control,accurate calculation of water cycle, auto operated and prcoess after input
◆using countercurrent regeneration technology,,security Resin fully regeneration, inprove the resin lifet ime, and save the salt and water.
◆Thoroughly clean Automatic washing and countercurrent washing function
◆ double enhanced fiberglass tank with food grade ABS inner
◆ Unique bayonet connection, convenient, reliable and easier to install
◆children lock function can prevent wrong operation
◆Power off protection and alarm functions, to ensure the safe use
◆Shell barrel is made of HDPE one time foaming, high hardness, corrosion resistance, leakproof, crack
◆Flexible configuration of by-pass valve, fiexible adjust