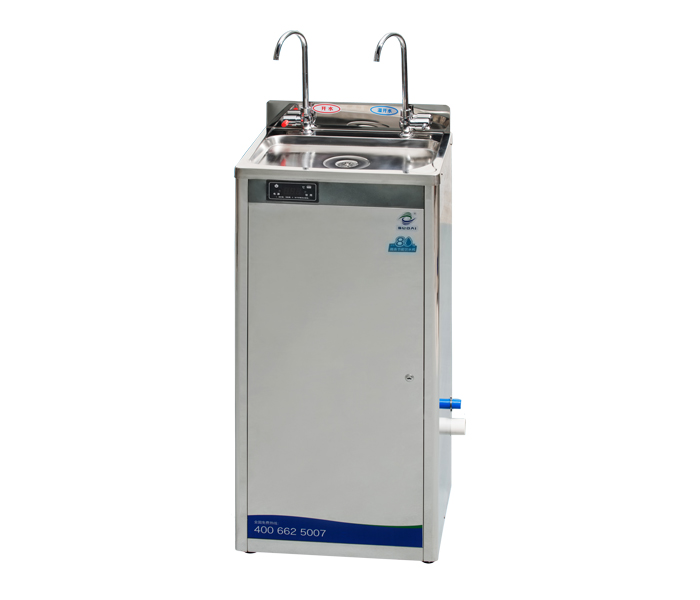 | | |
| --- | --- |
| model: | SRJN-2C |
| water tank: | 18L |
| water output: | hot+warm |
| water supply: | hot water : 20L / H , warm water 80L/H |
| power: | 2KW |
| power: | 220V 50Hz |
| size: | 43×32×104cm |
| use: | supply 65 people, |
***if all support warm water, can supply 60% more people, if all support hot water, can supply 30% down people, all the datas are for intermittent drinking, not for constantly drinking
characteristic:
◆ Efficient heat exchanger , can save 80% power
◆ intelligent water control system, not hot , no water out, can avoid drinking raw water.
◆ all stainless steel , water tank prssure forming,
◆ hot water / warm water after 3stage filtering ( UF + CTO + UDF ) and High temperature sterilization
◆ normal temperature design which makes it saver for using
◆ suitable for 0.05-0.6MPa, source water: city tap water.
1. helath , hot water and warm water is using after 3stage filtering and high temperature sterilizatin, and the warm water is really after boling and cold down
2. energy saving : using the heating exchange technology, the warm water can save power 80% , and With thick insulation layer, makes it better performance in keeping warm
3. save. Intelligent water control, not biling , no water out, can avoide drinking the raw water
4. zero pressure, using the Water and electricity linkage valve technology , this technology can solve the pressure kind water dispenser Machine safety problems under the normal pressure operation.